Project


---

Behind Iron Curtains

Classification


---

Research and documentation, publication design, typography, typesetting, printmaking, photography
Description

---

Behind Iron Curtains is a publication based outcome of my research project, 'Under Iron Curtains: studying the evolution of Soviet visual propaganda and its aims from 1945 to 1991'.

Behind Iron Curtains is a 76 page publication which examines the use of architecture in the USSR as a
form of propaganda, and how it evolved under Soviet leadership- from Stalin, to Gorbachev.
Stock
---
︎︎︎ 90GSM Munken Lynx
︎︎︎ 130GSM Munken Design
︎︎︎ 105GSM Transclear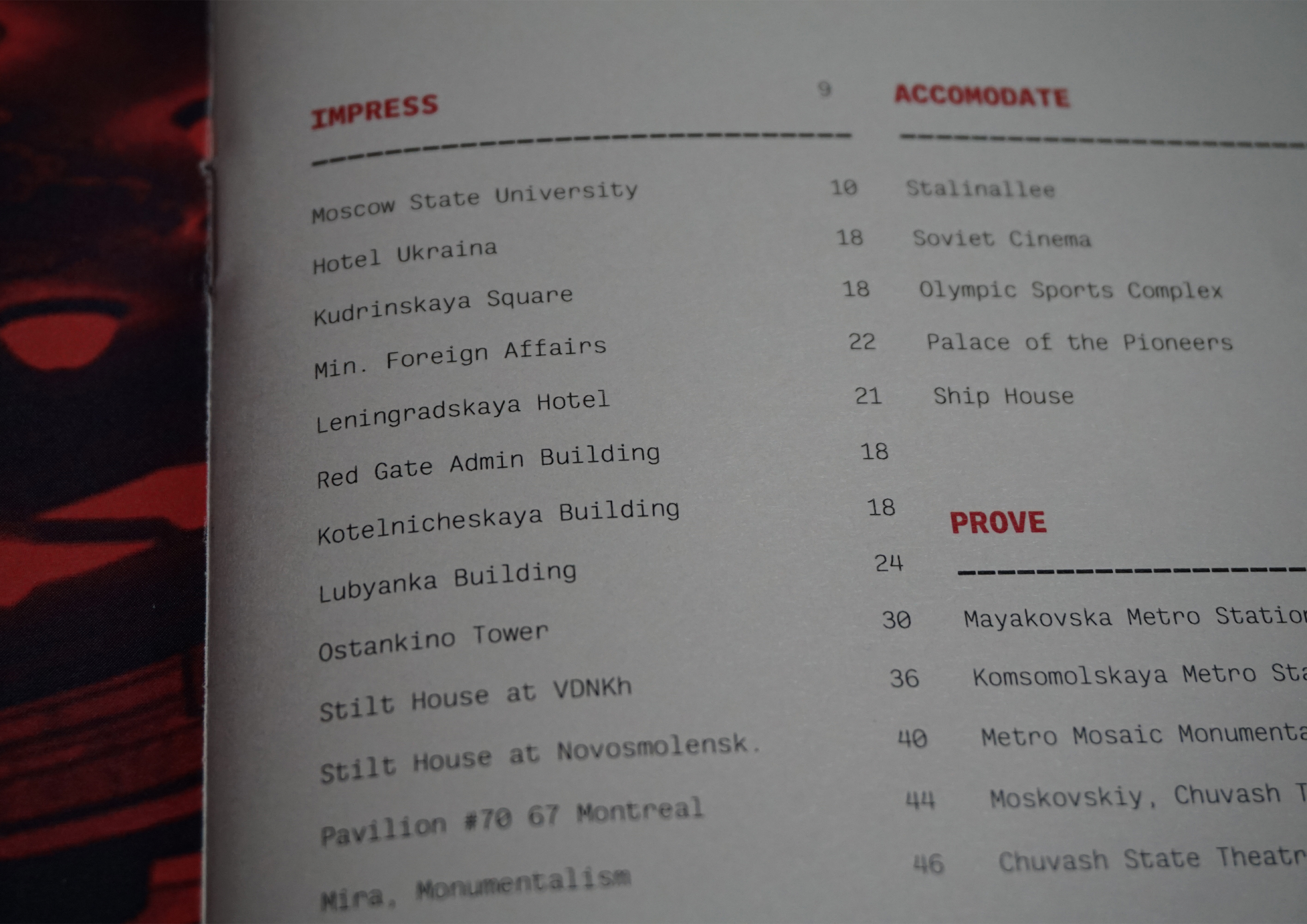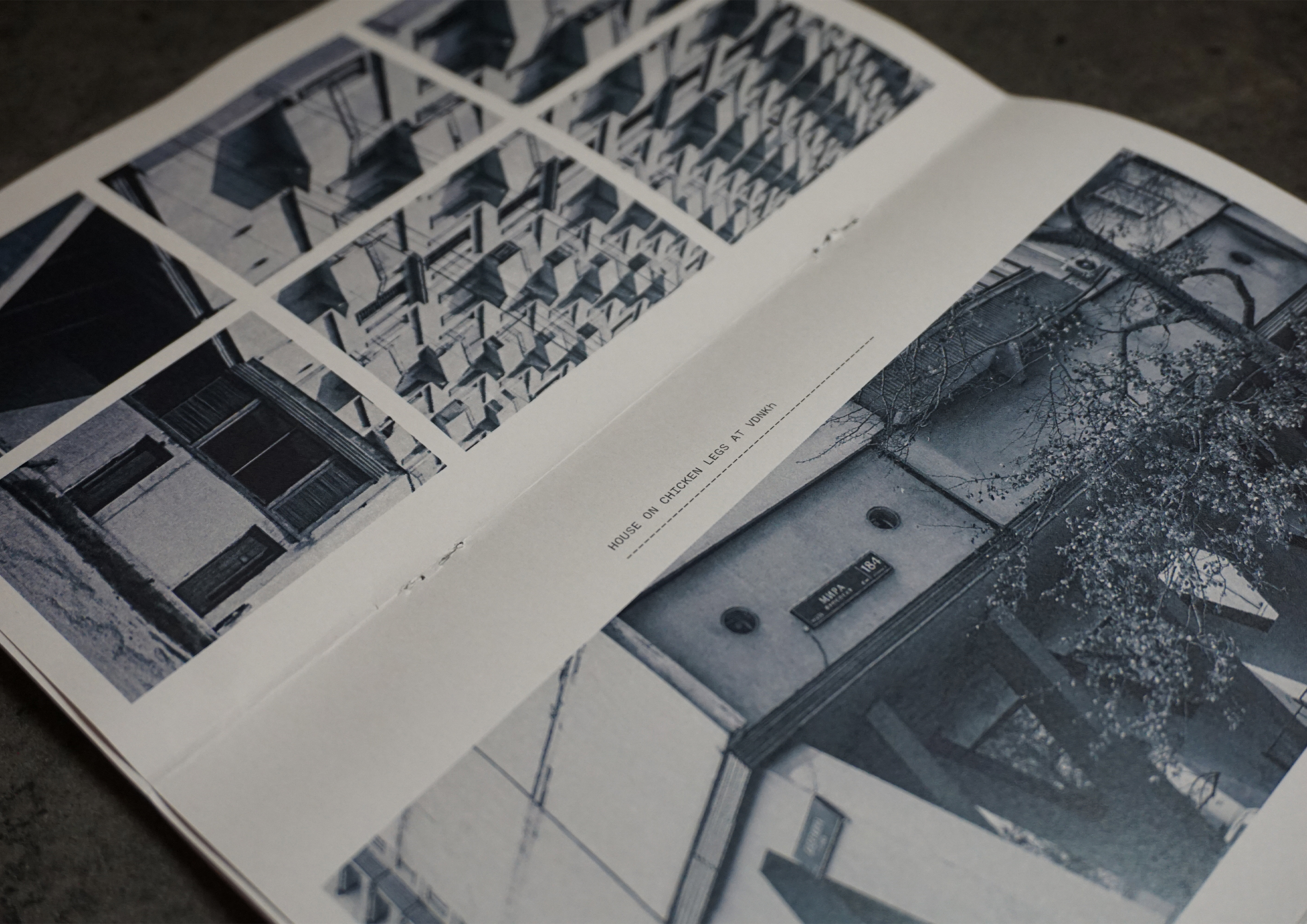 Final Outcome
---
These closeups showcase some of the typesetting decisions and image placement in the publication.

Looking through them, you should be able to notice the rigid, uniform use of a grid throughout the design process.

One such typesetting decision was for main text to take 2/3 space, and caption text to take 1/3 space, in a select area- forming a sort of reliant system where both columns lean on each other and allow for easy, fast reading.
Translucent stock in action.
This provides a different feel, and keeps the publication engaging for the reader.

This decision was made with the idea of the 'iron curtain' in mind, wherein nothing in the USSR was transparent- intentions, politics, media, and even architecture.


As you turn the page, the next page becomes less visible.
Flat Spreads, Final Outcome
---
Included to allow for viewing of layout, structures and grid systems.